Diversity, equality and inclusion are central to the University of Nebraska – Lincoln's mission and its pursuit of excellence. The university is continually reviewing its efforts for enhancing diversity, equality and inclusion.
In conjunction with University wide effort to enhance diversity, equality and inclusion, The Department of Biochemistry promotes a welcoming and inclusive environment for all students and staffs, regardless of race, gender, ethnicity, national origin, disability or sexual orientation.
The University of Nebraska's incident reporting, or UNL Report system is an online tool for reporting campus incidents or positive acts of kindness. It is available through a link in the footer of every university web page.
The Biochemistry Department encourages diversity at all levels, particularly among the next generation of scientists.
Students are encouraged to participate in organizations and academic programs that provide support specifically for science and engineering students who are women, African-American, Latino-Hispanic, Native American, Asian, LGBTQ or disabled (handicapped).
Famous and diverse biochemists:
Gerty Cori, Eastern European female
Nobel Prize for Cori cycle.
Marie Maynard Daly, African-American female
Studied histones, won many awards and fellowships.
Queens College Silhouette Yearbook, Public domain, via Wikimedia Commons
Gertrude B. Elion, American female
Nobel Prize for important principles of drug treatment. Developed multiple anti-cancer drugs.
GlaxoSmithKline plc, CC BY 4.0, via Wikimedia Commons
Dorothea Hodgkin, British female
Nobel Prize for structures of Penicillin, insulin, vitamin B12.
Yellapragada Subbarow, Indian male
Discovered ATP as an energy source inside a cell.
তিমন কুমার দে, CC BY-SA 4.0, via Wikimedia Commons
Har Gobind Khorana, Indian male
Nobel Prize in Medicine for interpretation of the geneetic code.
Roger Tsien, Asian-American male
Nobel Prize in chemistry for GFP discovery and development.
Prolineserver, GFDL 1.2, via Wikimedia Commons
Cesar Milstein, Argentinian male
Nobel prize for improving diagnostics with monoclonal antibodies.
Milstein_lnp.jpg: Diario La Nueva Provincia de Bahía Blancaderivative work: Rexmania, Public domain, via Wikimedia Commons
Mildred Cohn, American female
Worked with four Nobel laureates, received multiple awards, National Academy member.
University of Pennsylvania Archive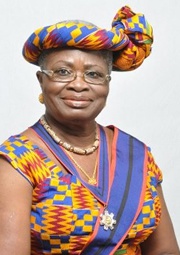 Marian Ewurama Addy, Ghana female
UNESCO Kalinga Prize for popularization of science. Researched biochemistry of traditional medicines, is mostly famous for an amazing array of political maneuvers in defense of science in multiple countries, primarily Ghana.
Photo Source: GhanaWeb
Gregor Mendel, Scientist from South Moravian Region of the Austrian Empire
Botanist, mathematician, the first person to lay the mathematical foundation of the science of genetics.
Luis Federico Leloir, First Hispanic to win a Nobel Prize in chemistry
For his discovery of the metabolic pathways in lactose.
Tu Youyou, First Asian Woman to win a Nobel Prize in Physiology or Medicine
For her discovery of artemisinin to treat malaria.
Bengt Nyman, CC BY-SA 4.0, via Wikimedia Commons
G. N. Ramachandran, Indian male
Famously calculated potential conformations of peptides taught now as "Ramachandran plots", and was highly awarded.
David Shankbone, CC BY 3.0, via Wikimedia Commons
These organizations and programs are listed on the ODI-UNL website, and some are also listed below.
The University of Nebraska‐Lincoln is an EO/AA employer, qualified applicants are considered for employment without regard to race, color, ethnicity, national origin, sex, pregnancy, sexual orientation, gender identity, religion, disability, age, genetic information, veteran status, marital status, and/or political affiliation.
For handicapped, short or long-term disability benefits and accommodation, contact:
Human Resources Department for the Institute of Agriculture and Natural Resources
Email: ianrhr@unl.edu Telephone: (402) 472-5730